Little Kid Hippo Hand Puppet
Mostly thought of as friendly creatures who love to eat while quietly floating in the water, few people realize how aggressive these are in the wild! No worries, tho...ours are quite friendly and tame. But they do bite.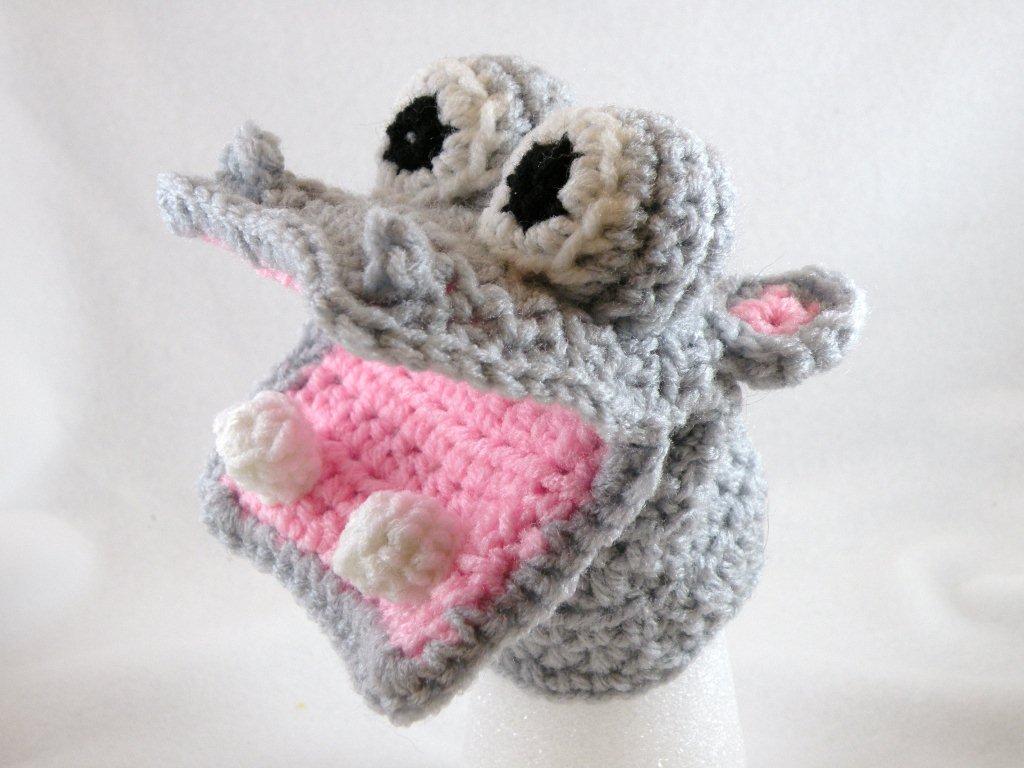 $10.00
Puppets are just plain fun. They play and talk and say things that would never come out of your kid's mouth. :) These puppets are made just for smaller hands...from 18 months to about 10 years, these puppets will be the perfect toy for your little one. Smaller, easier to operate, just cute as can be! And they are so sturdy you can machine wash and dry them! This is a toy that will last until your child outgrows it, and there aren't many toys out there you can say that about!
We've also heard rumors of these being used in pairs for mittens, and untold numbers for doorknob and golf club covers, but no matter what you use them for...they still bite! Sorry, it's a design flaw...no matter what we try, no matter what we do, they all bite. Each and every one of them.
Puppets are just plain fun. They play and talk and say things that would never come out of your kid's mouth. :) These puppets are made just for smaller hands...from 18 months to about 8 years, these puppets will be the perfect toy for your little one. Smaller, easier to operate, just cute as can be! And that doesn't even include sturdy and machine wash and dry! This is a toy that will last from 18 months to 8 years of age, and there aren't many toys out there you can say that about!

We've also heard rumors of these being used in pairs for mittens, and untold numbers for doorknob and golf club covers, but no matter what you use them for...they still bite!

Back to the Small Puppet Page!!

Back to the Main Puppet Page!!

E-mail us by clicking HERE

Copyright ©2001-2005